Pete'sDragonRockz's spoof of Beauty and the Beast.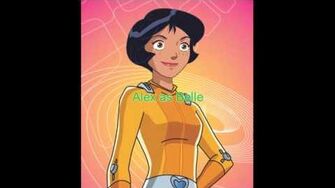 Belle - Alex (Totally Spies!)
Beast - Grimlock (Transformers)
Prince Adam - Principal Kirkpatrick (Team Galaxy)
Mrs. Potts (Human) - Belle (Beauty and the Beast)
Gaston - Pete (Disney)
Maurice - Jack Skellington (The Nightmare Before Christmas)
Lefou - Goofy (Disney)
The Bimbettes - Elsa, Merida and Anna (Frozen, Brave and The King and I (1999))
Monsquire D' Arque - Gaston (Beauty and the Beast)
Lumiere - Iago (Aladdin)
Cogsworth - Genie (Aladdin)
Mrs. Potts - Minvera Mink (Animaniacs)
Chip - Berlioz (The Aristocats)
Feather Duster - Ariel (The Little Mermaid)
Lumiere (Human) - Mushu (Mulan)
Cogsworth (Human) - Sebastian (The Little Mermaid)
Chip (Human) - Christopher Robin (Winnie the Pooh)
Feather Duster (Human) - Miss Bianca (The Rescuers)
Wardrobe - Gadget Hackwrench (Chip 'n' Dale Rescue Rangers)
Footstool - Hudson Horstachio (Viva Pianta)
Wolves - Goblins (The Princess and the Goblin)
The Stove - Sweetums (The Muppets)
Phillippe - Elliott (Pete's Dragon)
Footstool (Dog) - Chief (The Fox and the Hound)
Peddler Woman/Enchantress - Miss Blythe (Milly, Molly)/Miss Hissy (The Cramp Twins)
The Baker - Hunter (Storks)
The Bookseller - Firewater (Sausage Party)
Ad blocker interference detected!
Wikia is a free-to-use site that makes money from advertising. We have a modified experience for viewers using ad blockers

Wikia is not accessible if you've made further modifications. Remove the custom ad blocker rule(s) and the page will load as expected.