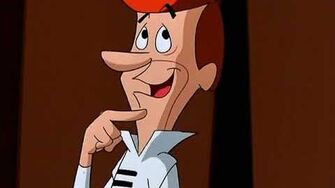 Z - Shaggy Rogers (Scooby Doo)
Princess Bala - Velma Dinkley (Scooby Doo)
Corporal Weaver - Fred Flintstone (The Flintstones)
Azteca - Wilma Flintstone (The Flintstones)
General Mandible - Lord Ralphscoe (Sons of Hades and Maleficent)
Colonel Cutter - Elliott (Pete's Dragon)
The Queen Ant - Courtney (Total Drama)
Grebbs the Drunk Scout - Flynn Rider (Tangled)
The Foreman - Kronk (The Emperor's New Groove)
Barbatus - Cuthbert Lilly (Zzzap!)
Chip the Wasp - Dudley Puppy (T.U.F.F. Puppy)
Muffy the Wasp - Kitty Katswell (T.U.F.F. Puppy)
The Bartender - Mr. Bean
Bugs at the Campfire - Hogarth Hughes (The Iron Giant), David (All Dogs Go to Heaven 2) and Jenny Foxworth (Oliver & Company)
Psychiatrist - Eddy (Ed Edd 'n' Eddy)
Ants - Various Humans
Termites - Various Villain Humans
Ad blocker interference detected!
Wikia is a free-to-use site that makes money from advertising. We have a modified experience for viewers using ad blockers

Wikia is not accessible if you've made further modifications. Remove the custom ad blocker rule(s) and the page will load as expected.